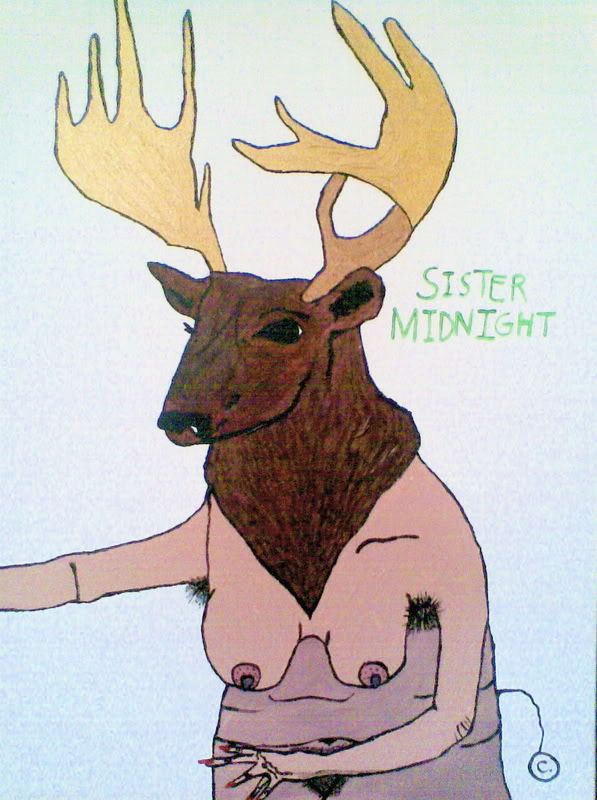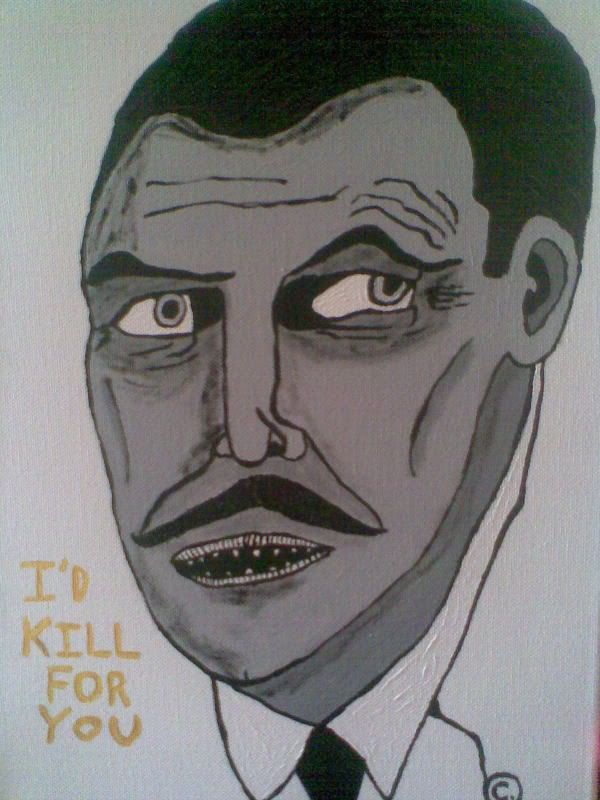 I created these for my end of year show at Camberwell, but I thought i'd put them up again as i miss them. I left them hung in the hall as a kind of
'goodbye'
I guess to my education. I kinda wish I did pick them up as I only have these crappy phone pics of them now.
Bummer
.
The first one is Sister Midnight, named after the Iggy Pop song on his Idiot album, fucking love that album. I like the idea of moulding animals and people. It seems right to me. The second is of Vinny P, a man after my own heart. Horror all the way. These were both done with acrylics, gotta love them acrylics! Actually, I don't think I like any other paint apart from poster.
This has reminded me of my next conquest...I want to produce a show with Reena and some others and I have a feeling with Halloween on the horizon it's going to be horror orientated...not that it would have been already.